Rotary Fertilizer Coating Machine
Stjoer e-post nei ús
Produktdetail
Produkt tags
Organic & Compound Granular Fertilizer Rotary Coating Machine Coating machine is spesjaal ûntwurpen op 'e ynterne struktuer neffens de proseseasken. It is in effektyf spesjaliteit coatingapparatuer foar dongstoffen. It gebrûk fan coatingtechnology kin de agglomeraasje fan dongstoffen effektyf foarkomme en in effekt mei trage frijlitting berikke. De driuwende as wurdt oandreaun troch de reduksje, wylst de haadmotor de riem en katrol driuwt, hokker twilling-gear binne dwaande mei de grutte gearring op 'e trommel en draait yn' e efterrjochting. Feeding fan 'e ynlaat en ôffieren fan' e outlet nei mingen troch de trommel om kontinu produksje te berikken.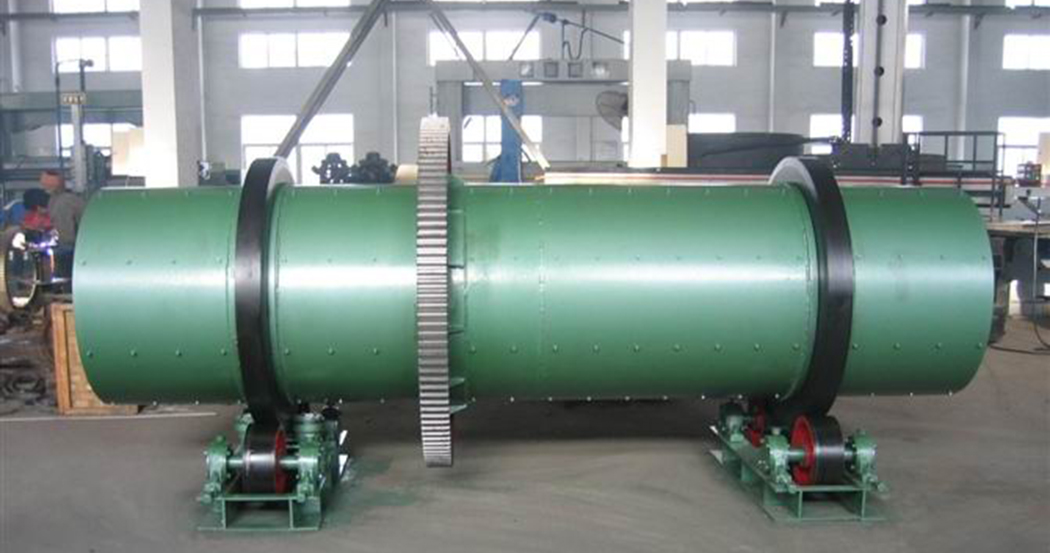 De masine kin wurde ferdield yn fjouwer dielen:
in. Beugelûnderdiel: it beugeldiel befettet de foarste beugel en de efterste beugel, dy't binne fêstmakke op 'e oerienkommende stifting en wurde brûkt om de heule trommel te stypjen foar posysjonearjen en rotearjen. Beugel is gearstald út beugelbasis, stipewiel frame en stipewiel. De hichte en de hoeke fan 'e masine kinne oanpast wurde troch de ôfstân oan te passen tusken twa stypjende tsjillen op' e foar- en efterbeugels by ynstallaasje.
b. Oerdrachtdiel: it oerdrachtdiel leveret macht nedich foar de heule masine. De ûnderdielen befetsje transmissyframe, motor, trijehoekige riem, reduksje en geartransmissie ensfh., De ferbining tusken reduksje en gear kin direkte of koppeling brûke neffens grutte fan 'e driuwende lading.
c. De trommel: de trommel is it wurkjende diel fan 'e heule masine. D'r is in rolriem foar stipe en in gearring foar oerbringen oan 'e bûtenkant fan' e trommel, en in baffel is binnen laske om de materialen te lieden dy't stadich streamt en gelijkmatich beklaaie.
d. Coating diel: Coating mei poeder as coating agent.
(1) De technology foar poeierspuiten of floeibere coatingtechnology hat dizze coatingmasine nuttich makke om gearstalde dongstoffen te stoarjen.
(2) It haadframe oannimt polypropylenefoering of soerstofbestindige rânefoar stielplaten.
(3) Neffens spesjale technologyske easken is dizze rotearjende coating masine ûntwurpen mei in spesjale ynderlike struktuer, dus it is effektyf en spesjale apparatuer foar gearstalde dongstoffen.
| | | | | | |
| --- | --- | --- | --- | --- | --- |
| model | Diameter (mm) | Lingte (mm) | Ofmjittings nei ynstallaasje (mm) | Faasje (r / min) | Krêft (kw) |
| YZBM-10400 | 1000 | 4000 | 4100 × 1600 × 2100 | 14 | 5.5 |
| YZBM-12600 | 1200 | 6000 | 6100 × 1800 × 2300 | 13 | 7.5 |
| YZBM-15600 | 1500 | 6000 | 6100 × 2100 × 2600 | 12 | 11 |
| YZBM-18800 | 1800 | 8000 | 8100 × 2400 × 2900 | 12 | 15 |
---
Foarige:
Rotary Drum Cooling Machine
Folgjende:
Hot-air kachel
---
Skriuw jo berjocht hjir en stjoer it nei ús