Rotearjende ien-silinder droechmasjine yn mestferwurking
Stjoer e-post nei ús
Produktdetail
Produkt tags
De Rotary Single Cylinder Drying Machine is in grutskalige produksjemasine dy't wurdt brûkt foar it droegjen fan foarmige dongdieltsjes yn 'e yndustry foar it meitsjen fan meststoffen. It is ien fan 'e kaaiapparatuer. DeRotary Single Cylinder Drying Machine is om organyske dongdieltsjes te droegjen mei in wetterynhâld fan 50% ~ 55% nei granulaasje nei in wetterynhâld ≦ 30% om de standert fan organyske dong te foldwaan. As brûkt foar lange termyn opslach as as grûnstof foar fierdere ferwurking, moat de fochtynhâld ≦ 13% wêze.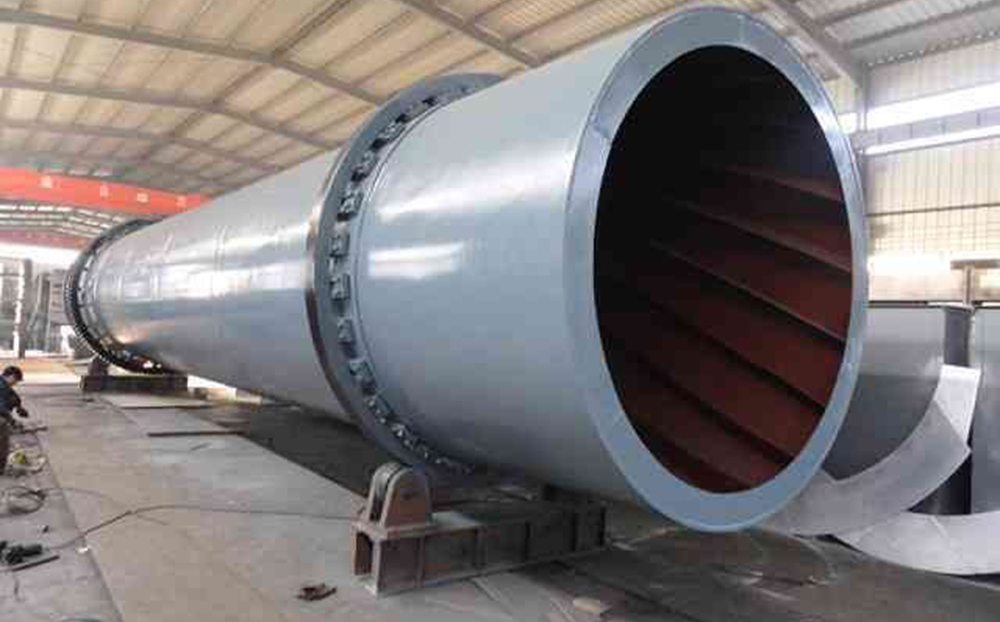 Materiaal wurde stjoerd nei hopper fan Rotary Single Cylinder Drying Machine troch gurdferfierder of baklift. De loop is ynstalleare mei helling oant horizontale line. Materialen komme de loop yn fan 'e hegere kant, en hite lucht komt yn' e loop fan 'e legere kant, materialen en hite lucht mingje tegearre. Materialen gean nei de legere kant troch swiertekrêft as de loop draait. Lifters oan 'e binnenkant fan vat tilen materialen op en del om materialen en hite lucht folslein te mingen. Sa wurdt effisjinsje droege ferbettere.
* Redelike struktuer, poerbêste fabrikaazje, hege produksje, lege konsumpsje, ekonomysk en miljeu, ensfh.
* De spesjale ynterne struktuer fan rotearjende droege masine soarget foar de wiete materialen dy't de Droege masine net blokkearje en plakke.
* Rotary Drying Machine kin de hege temperatuer wjerstean, sadat it it materiaal fluch kin droegje en in grutte kapasiteit hat.
* Rotary Drying Machine is maklik te betsjinjen en te ûnderhâlden.
* Rotary Drying Machine kin stienkoal, oalje, gas, biomassa brûke as brânstof. 
Dizze searje fan Rotary Single Cylinder Drying Machine hawwe in ferskaat oan modellen, dy't kinne wurde selekteare neffens de werklike útfier, of oanpast.
De wichtichste technyske parameters wurde werjûn yn 'e folgjende tabel:
Model

Diameter (mm)

Lingte (mm)

Ofmjittings (mm)

Faasje (r / min)

Motor

 

Krêft (kw)

YZHG-0880

800

8000

9000 × 1700 × 2400

6

Y132S-4

5.5

YZHG-10100

1000

10000

11000 × 1600 × 2700

5

Y132M-4

7.5

YZHG-12120

1200

12000

13000 × 2900 × 3000

4.5

Y132M-4

7.5

YZHG-15150

1500

15000

16500 × 3400 × 3500

4.5

Y160L-4

15

YZHG-18180

1800

18000

19600 × 3300 × 4000

4.5

Y225M-6

30

YZHG-20200

2000

20000

21600 × 3650 × 4400

4.3

Y250M-6

37

YZHG-22220

2200

22000

23800 × 3800 × 4800

4

Y250M-6

37

YZHG-24240

2400

24000

26000 × 4000 × 5200

4

Y280S-6

45
---
Foarige:
Fertikale mestmixer
Folgjende:
Rotary Drum Cooling Machine
---
Skriuw jo berjocht hjir en stjoer it nei ús